Learn how to grow your own food using hydroponics indoors! We will discuss the theory and implementation of indoor food systems.
About this Event
This is a workshop on real techniques to get started with basic hydroponics and aeroponic systems for growing your own food indoors wherever you want. The primary advantage is that you can grow your food in your home irrespective of the seasons or climatic conditions outdoors.
In this class, you will learn the details behind the science and implementation of hydroponic systems. We will focus on growing leafy greens such as cabbage, spinach, kale, and lettuce. You will learn about the budget, the technical skills, and the process of building your own hydroponic system!
The class will be hosted by Ankur Shah and Andrea Nicolau, both of whom have a background in environmental science and have grown kale, spinach, and cabbage using an aeroponic system which is shown below.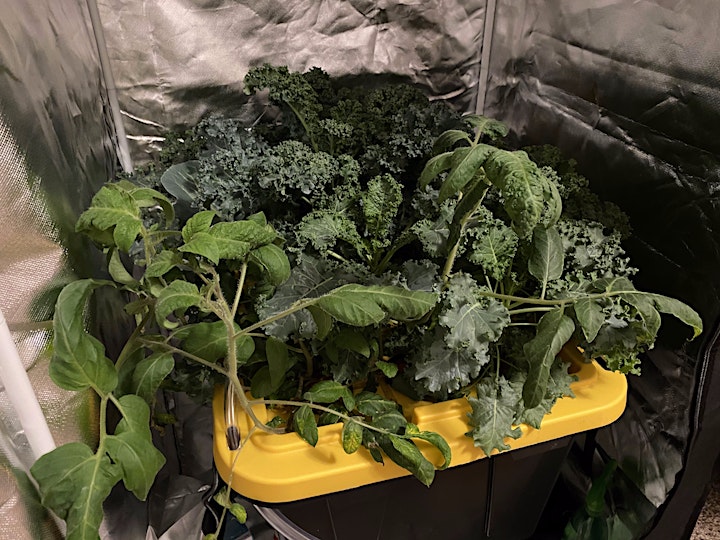 Here is another picture of the roots of each of the plants once they are medium sized.
You will learn exactly how to replicate this kind of indoor food system and more techniques in this class!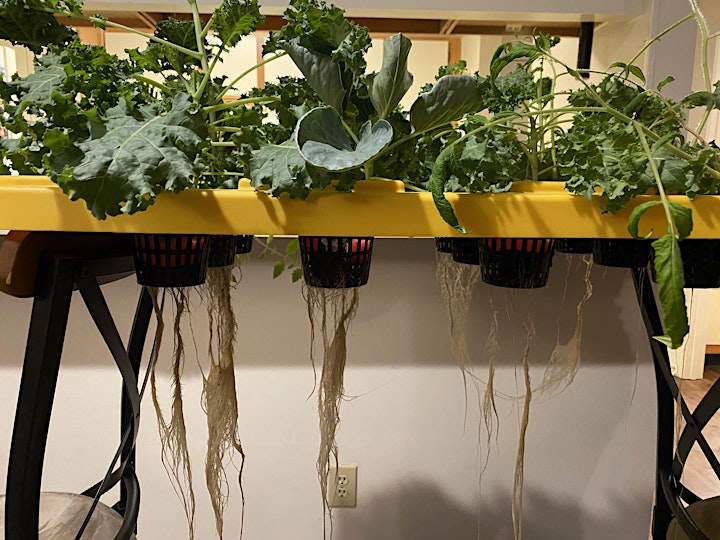 Join SPORE for a discussion on how to GROW your own food INDOORS using hydroponics! Learn the importance of food sustainability and real techniques to get started with indoor growing.
Spore is an outreach program of Mycelium, a 501(c)(3) non-profit organization that is focused on knowledge, research, and development of circular economies and related technology. Please visit our website for more information on us and the projects we are working on.
Join and follow us on social media:
*Note – By signing up for this event, you consent to receiving email communications from SPORE. We will send you the class recording and monthly emails on our work and events.
Feel free to donate to our parent NGO, Mycelium or become a Patreon of SPORE for helping us continue free classes and educational outreach to empower people with self-resilience.